About Periodontal Treatments
Gum (periodontal) disease is an inflammation of the gum tissue that can lead to serious repercussions, such as tooth loss of infection if it isn't diagnosed and properly treated. The three stages of periodontal disease are gingivitis (stage one), periodontitis (stage two), and advanced periodontitis (stage three). During every patient's annual dental exams at DentalWorks - Northcross Village in Huntersville, NC, our dentists will look for periodontal disease, but typical symptoms include swollen, red gums; bleeding while brushing or flossing the teeth; receding or separating gums; and chronic halitosis. Based on the severity of periodontal disease when it is diagnosed, our dentists at DentalWorks - Northcross Village offers nonsurgical and surgical treatment options: antibiotics, scaling and root planing, gum tissue grafting, tooth extraction, and gum surgery.
Reviews
"The staff is remarkable . The Hygienist made my deep cleaning comfortable. The dentist is very knowledgeable."
- G.8. /
Google /
Sep 27, 2018
"I went to Dental Works because I had a tooth that was very painful and infected. They were open on Friday when so many dentists were closed. They graciously worked me in. I am terrified of going to the dentist. EVERYONE here made me feel comfortable even during an extraction. I will definitely be going back. The whole staff actually cares about you."
- G.H. /
Google /
Sep 15, 2018
"The Doctor is very knowledgeable and the aids were just as knowledgeable, curtious and very friendly."
- M.W. /
Google /
Jul 28, 2018
"Being petrified of the dentist and a extensive medical history to the point of shaking and having panic attacks. Just moved here from Ny and started having severe wisdom tooth pain. Called this place and everyone from the secretary, assistant to the dentist were amazing, very patient with me and comforting. Not scary at all and very fast. Highly recommend this place."
- T.H. /
Google /
Jul 13, 2018
"Everyone at the office was very nice, attentive, and courteous. Great experience."
- M.P. /
Google /
Jun 23, 2018
Previous
Next
Gum disease can range from mild to severe and our dentists will chose an appropriate periodontal treatment based on the patient's condition. One of the easiest and most common periodontal treatments used is scaling and root planing (SRP), a noninvasive deep cleaning of the plaque and tartar build up under the gum pockets. Our dentists may include an antibiotic treatment with the SRP procedure to reduce inflammation if the case is farther along. For the final level of gum disease, our dentists will usually perform an invasive procedure: laser gum, regenerative, or pocket reduction surgery.
After the gums are restored to health from the patient's gum disease treatment, it's essential that the patient continue a good dental care regime at home to prevent recurrences of gum disease. Patients should ask our dentists about an at home regime, including correct flossing, brushing, and anything else our dentists suggest. Patients should also come in to DentalWorks - Northcross Village at least two times a year for a professional cleaning and at least one time a year for a dental exam with our dentists.
Most dental insurance policies will pay for periodontal treatments for gum disease, but the amount of coverage will vary based on the individual policy. During the initial consultation, our dentists can discuss personal expenses, payment options, and available financing plans.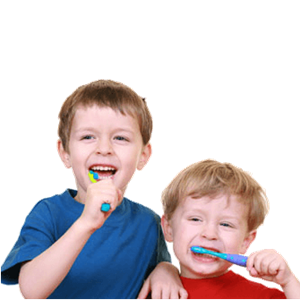 Periodontal disease can lead to serious health problems, so if you have signs (i.e. red, bleeding, or inflamed gums) please contact DentalWorks - Northcross Village in Huntersville, NC today to schedule an appointment with our dentists. DentalWorks - Northcross Village will use our skills and knowledge to identify and treat your oral health trouble.
Related Procedures