Even with a good home oral hygiene routine, including brushing and flossing, plaque and tartar can still build up around the enamel. This can lead to decay, cavities, and bacterial infections and other problematic areas. To help the teeth stay healthy and clean, Huntersville, NC residents should have a professional dental cleaning at least twice a year at DentalWorks - Northcross Village with our dentists. This is typically known as a prophylaxis. During a professional dental cleaning, our dentists will use oral cleaning tools to carefully remove tarter build-up and plaque on the tooth's surface. After the cleaning, the teeth will be buffed and polished and any recommended dental procedures such as fillings and crowns will be discussed. Routine dental exams and cleanings are vital for a clean and healthy mouth.
Reviews
"I went to Dental Works because I had a tooth that was very painful and infected. They were open on Friday when so many dentists were closed. They graciously worked me in. I am terrified of going to the dentist. EVERYONE here made me feel comfortable even during an extraction. I will definitely be going back. The whole staff actually cares about you."
- G.H. /
Google /
Sep 15, 2018
"The Doctor is very knowledgeable and the aids were just as knowledgeable, curtious and very friendly."
- M.W. /
Google /
Jul 28, 2018
"Being petrified of the dentist and a extensive medical history to the point of shaking and having panic attacks. Just moved here from Ny and started having severe wisdom tooth pain. Called this place and everyone from the secretary, assistant to the dentist were amazing, very patient with me and comforting. Not scary at all and very fast. Highly recommend this place."
- T.H. /
Google /
Jul 13, 2018
"Everyone at the office was very nice, attentive, and courteous. Great experience."
- M.P. /
Google /
Jun 23, 2018
"Dentalworks Northcross is the best; the staff is very friendly and make you feel like family, with me been scared to death of the dentist they made me feel relax...Thank you"
- D.A. /
Google /
Jun 23, 2018
Previous
Next
Dental cleanings are generally painless, but if a patient has sensitive teeth or gums, a numbing cream can be used. In addition, if the patient has trouble getting through a dental cleaning due to fear, mild sedation options are also provided at DentalWorks - Northcross Village. A cleaning usually begins with an ultrasonic tool that helps to loosen plaque and tartar. Next, our dentists use hand tools such as scalers and curettes to remove build-up from the gumline and enamel. The final step is to brush, polish, and buff the enamel. Flossing and/or fluoride usually completes the procedure.
Once the teeth are cleaned, our dentists may perform an oral examination to check for signs of any oral conditions such as cancer or gum disease. To make certain the teeth stay healthy, patients should establish an at-home oral health regime of brushing and flossing daily. Patients should schedule their next dental cleaning at DentalWorks - Northcross Village prior leaving the office, generally within six months.
Because a professional dental cleaning twice a year is considered a necessary preventative care treatment, most dental insurance carriers will cover a large majority of the cost. DentalWorks - Northcross Village will verify with each patient's insurance provider to determine their coverage before billing the patient directly. Patients without dental insurance may inquire about financing plans through DentalWorks - Northcross Village.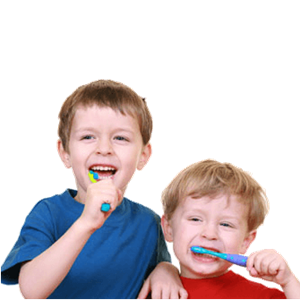 If you put off your regular dental cleaning, the risk of additional dental problems could arise. To achieve your healthiest smile, schedule an appointment for a professional dental cleaning at DentalWorks - Northcross Village in Huntersville, NC with our dentists. Consistent dental cleanings keep your teeth and gums clean and remove plaque and tartar. This prevents gum disease and cavities and keeps your smile looking whiter and brighter.
Related Procedures